Birth of a New Super Indie TV Production Group - LDC backs Plimsoll Production in a deal valued at over $100 Million
ACF has advised Grant Mansfield and Plimsoll Productions in creating a new and innovative super indie as Private Equity Firm, Lloyds Development Capital (LDC), partners with Grant in a deal valuing Plimsoll at over $100 Million.
Grant and his team, backed by LDC will continue to grow Plimsoll Productions into the premier home for premium content by adding iconic content companies in an ambitious global growth strategy.
This exciting deal, brokered by Richard Gray of ACF Investment Bank, allows Grant and LDC, to catapult Plimsoll Productions into super indie status over the next few years through acquisitions and organic growth.
Plimsoll Productions
The Plimsoll Productions team consists of numerous BAFTA, Emmy, RTS, and Academy award winning producers. Plimsoll is headquartered in Bristol, with additional offices in Cardiff and Los Angeles.
The company is a leading global independent production company, and is the world's largest independent producer of natural history content. The company specializes in natural history, documentary, live and factual entertainment programming.
From its first commission in 2014, Plimsoll has grown rapidly with a total workforce of more than 400 people, and has secured orders for 50 series, 14 live shows, and 7 films, including: Hostile Planet with Bear Grylls (National Geographic), Yellowstone Live (National Geographic), Earth Live (National Geographic), Rescue Dog to Super Dog (Channel 4), Britain's Parking Hell (Channel 5), Life at the Extreme (ITV), and Sit Baby Sit (Channel 4). Plimsoll is also currently in production across multiple unannounced series with leading SVOD platforms.
Plimsoll is on track to generate sales in excess of £37 million. The company's growth over the last 5 years has demonstrated its ability to scale the business and grow at a significant pace. This proven and sustained track record has delivered commercial success and made Plimsoll a very appealing investment opportunity to many investors.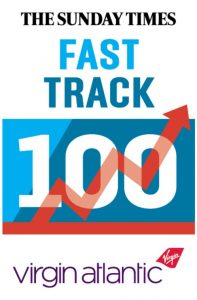 Plimsoll is one of the fastest growing UK indies and is recognized as one of Sunday Times "Fast Track 100", Chamber of Commerce "High Growth Business of the Year", and the Daily  Telegraph "SME Business Leader of the Year".
Lloyds Development Capital
Lloyds Development Capital is a leading UK private equity firm that backs management teams of growing mid-market businesses with the capital and support to help them build bigger and better businesses. The firm has a portfolio of 90 companies that collectively employ 32,500+ people, and contribute more than £5billion to the UK economy each year.
LDC invests in businesses operating across most sectors of the UK economy and are committed to investing £1.2billion in medium sized businesses over the next three years, Plimsoll represents LDC's first investment in TV Production.

Grant Mansfield, Founder and Chief Executive Officer,  set up Plimsoll Productions in 2013. Under Grants leadership Plimsoll has produced over 50 series across the US, UK and Canada, received numerous creative and business awards, attained the number 3 position in Broadcast's True Indie list, and can boast leading global streamers and domestic broadcasters as their clients, including; National Geographic, BBC, ITV and Channel 4.
"It was a pleasure to work with Grant and the team at Plimsoll Productions. They are premier content producers in the natural history space and their reputation in the industry was evident in the volume of interested Trade and Private Equity investors seeking to be their future partners. Plimsoll's organic and acquisition growth strategy made Lloyds Development Capital the perfect partner for their continued domestic and international growth."
Richard Gray, Managing Director ACF Investment Bank
"During the six month process which involved multiple interested Trade and Private Equity companies in London and LA, Richard was on hand to offer excellent advice, provide imaginative solutions to all parties on sticking points and always able to apply his experience, intelligence and good humor in a way that kept the process moving forward. Thanks, in no small measure, to Richard and ACF, Plimsoll now has a great partner for their next stage of the company's evolution."
Grant Mansfield, Founder & Chief Executive Officer Plimsoll Productions