ACF sell Litton Entertainment to Hearst
ACF Investment Bank is pleased to announce that it has advised on the sale of Litton Entertainment to Hearst.
ACF is the leading investment bank in the media and entertainment space and has advised on over $1.6 billion in total deal value in the last 18 months and over $4 billion in the intellectual property, content creation and distribution sector, globally.

ACF has an unrivaled track record in advising businesses in intellectual property, content creation and international distribution. Led by CEO and President Thomas Dey,  ACF has offices in the U.S.A. and the U.K.
Our team has a track record of advising content creation businesses on market leading transactions and providing unrivaled independent advice securing the best transactions.
Litton was founded by Dave Morgan, CEO and President in 1989 and is based in Charleston, S.C. Dave is a well-known executive in the syndication and TV station world and began his career at the New York based mass media company, Hearst. He went on to build Litton into one of the largest privately held independent television production and distribution companies.
Litton's Emmy Award winning scripted and unscripted children's and family friendly programming can be seen on Litton's Weekend Adventure for ABC, Dream Team for CBS, One Magnificent Morning for The CW, and The More You Know for NBC.
The company has created media properties for top national brands such as Subaru, Nationwide, Banfield Pet Hospital, Pet Smart and Georgia Pacific.
Hearst is one of the nation's largest diversified media, information and services companies with more than 360 businesses. Its major interests include ownership in cable television networks such as A&E, HISTORY, Lifetime and ESPN. 30 television stations such as WCVB-TV in Boston and KCRA-TV in Sacramento, Calif., which reach a combined 19 percent of U.S. viewers; nearly 300 magazines around the world including Cosmopolitan, ELLE, Harper's BAZAAR and Car and Driver; and investments in emerging digital and video companies such as BuzzFeed, Vice, Complex Networks and AwesomenessTV.
Hearst Television is recognized as one of the industry's premier companies, and has been honored with numerous awards for distinguished journalism, industry innovation, and community service. Hearst Television is a wholly owned subsidiary of Hearst.
Litton Entertainment Programming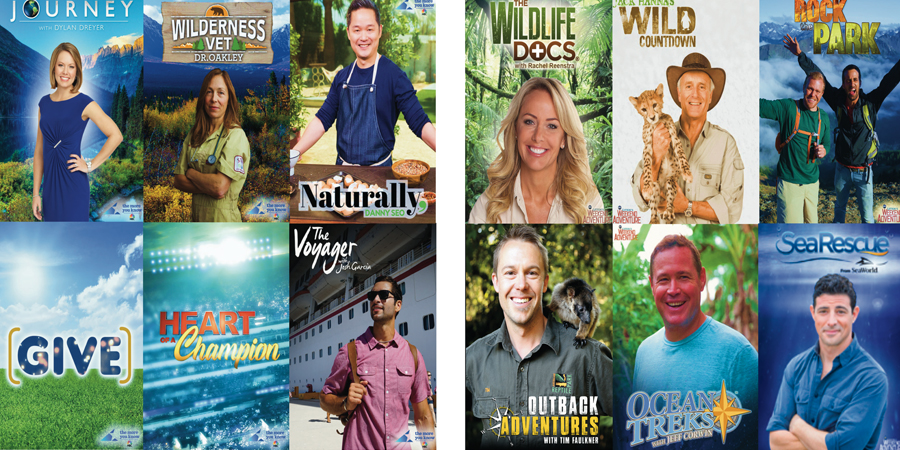 "There's a tee shirt I once read that said, "If I had Richard Gray's accent, I'd never stop talking." And through the rigors of selling your company, the sound of his kind voice gets you through. But beyond Richard's melodious Scottish accent, it's his intelligence, fueled by instinct and ACF's experience that I found vital to our successful outcome. Available at all hours. Clear about the complex. Comforting during the ups and downs. ACF made the right decisions at the right time, and everyone benefited. From start to finish, the predicted outcome that ACF orchestrated, came true. If you want to sell your company and want to like your banker more at closing than when you met them, I would not stray from ACF!"  
Dave Morgan, CEO, Litton Entertainment
"Litton is an award winning producer of scripted and unscripted TV delivering more than 800 hours of content each year.  As a true pioneer in the educational and informational marketplace, Dave Morgan has transformed the space through the delivery of exceptional content to CBS, ABC, NBC and the CW. Hearst will be a wonderful partner for Dave, Pete and the Litton team going forward as they continue to deliver on their outstanding track record.  It has been a pleasure to represent Dave, Pete and such a unique and successful company and we wish you all the best for the future."
Richard Gray, Managing Director, ACF Investment Bank