ACF Advise Bear Grylls & Delbert Shoopman as they join Banijay to form The Premiere Home of Adventure Programming: The Natural Studios
ACF has advised Bear Grylls on his sale to Banijay to form the Premiere Home Of Adventure and become the global go-to adventure TV / Film production studio across all platforms.
The Natural Studios will be led by Bear Grylls and Delbert Shoopman as co-CEO's.  Backed by Banijay, they will build The Natural Studios into the ultimate 'Home of Adventure' where Bear & Delbert will curate best in class talent to form the next generation of adrenaline fueled TV stars, and concepts from around the world. Their vision is to grow the studio into an international production powerhouse, developing both non-scripted and scripted content for broadcasters and SVOD platforms around the world.
Bear & Delbert's shows have been watched by over 2 billion people worldwide, with an aggregate audience of 120 million for Running Wild (US), and recently garnering over 3.6 billion impressions when the Prime Minister of India joined Bear on an adventure.  Their current slate of shows include Emmy nominated Hostile Planet (Nat Geo), Eco-Challenge (Amazon), Running Wild with Bear Grylls (Nat Geo), Emmy nominated You Vs Wild (Netflix), and BAFTA winning series The Island (C4).
ACF have advised Bear & Delbert over a period of time on the global expansion of their world-renowned brand. This innovative deal follows ACF's extensive strategic review of Bear's global brand portfolio and is the first step in an exciting period of international growth for the Bear Grylls brand.
Bear Grylls – The Success Story
Bear Grylls, has become known worldwide as one of the most-recognised faces of survival and outdoor adventure. The BAFTA award winning TV host began his journey in the British Special Forces (21 SAS) before becoming one of the youngest-ever climbers of Mount Everest.
Bear is the author of over 85 books that have sold more than 15 million copies worldwide, including the No.1 bestselling Mud, Sweat, and Tears.
Bear originally starred in Discovery's hit TV series Man vs. Wild across seven seasons, before hosting the NBC & National Geographic Channel series, Running Wild with Bear Grylls. This show has seen him take global stars such as Julia Roberts, Ben Stiller, President Obama, & Prime Minister Modi of India on adventures into the wild.
Bear has also hosted over six seasons of the BAFTA award-winning Channel 4 series, The Island with Bear Grylls, as well as the Emmy Award nominated series Hostile Planet for National Geographic, and "You Vs Wild" for Netflix.
Delbert has been a constant producing partner alongside Bear for over a decade, helping to grow and build these international formats into the much loved shows they are today.
Bear is a co-owner of the largest outdoor fitness company in Europe: Be Military Fit, the global teamwork and leadership provider: Bear Grylls Survival Academy, the kids animation media business Young Bear Grylls (YBG), and other exciting ventures; such as the Bear Grylls Adventure theme park.
Bear is an Honorary Colonel to the Royal Marines Commandos, the youngest ever UK Chief Scout and the first ever Chief Ambassador to the World Scout Movement, representing a global family of some fifty million Scouts.
Bear and Delbert's motto is courage, kindness and Never Give Up!
Broadcaster and SVOD Partners – NBC, NETFLIX, FACEBOOK, PRIME, DRAGON TV, ITV & NATIONAL GEOGRAPHIC

Bear Grylls & Delbert Shoopman - TV Success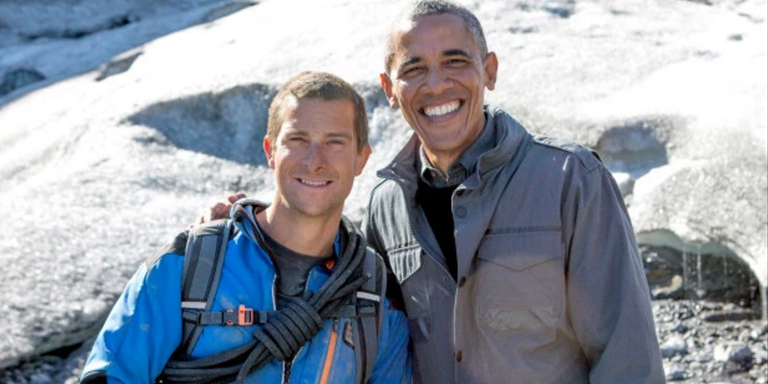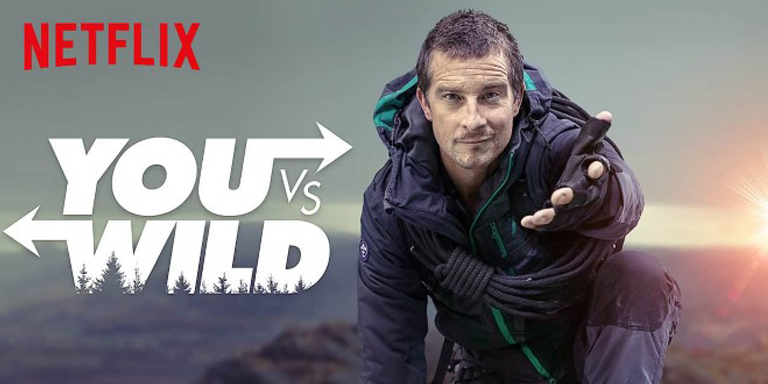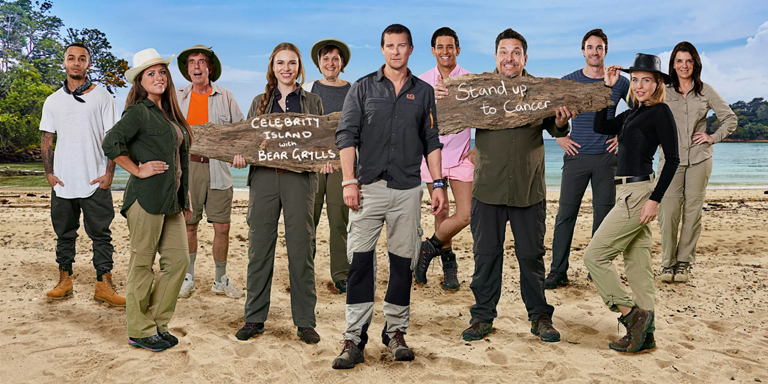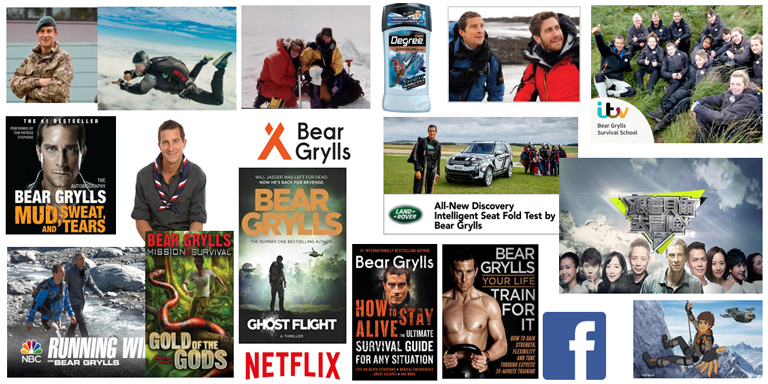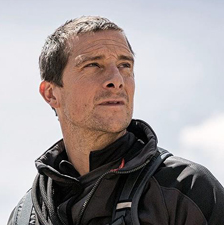 "It has been an incredible journey for Delbert and I to get to the stage where we can build out our adventure shows under our own Studio. We stand on the shoulders of many giants, The ACF team have been incredible guides through the process – at its heart this is about building the ultimate home of adventure programming worldwide.
TNS will be providing a home for the best adventure talent to help them create shows with us that inspire and move people to go for it in their lives and to never give up.
Banijay & ACF have proved the strongest of partners in this endeavor and we are primed now to extend our current raft of shows across multiple networks, platforms and territories.
The Natural Studios also sits perfectly alongside our kids & animation brand: 'Bear Grylls; Young Adventurer.' We will continue to work with ACF & Hasham Khan to explore further global partnerships and bring our message of Never Give Up to an ever wider audience."
Bear Grylls & Delbert Shoopman The Natural Studios