New York    Los  Angeles     London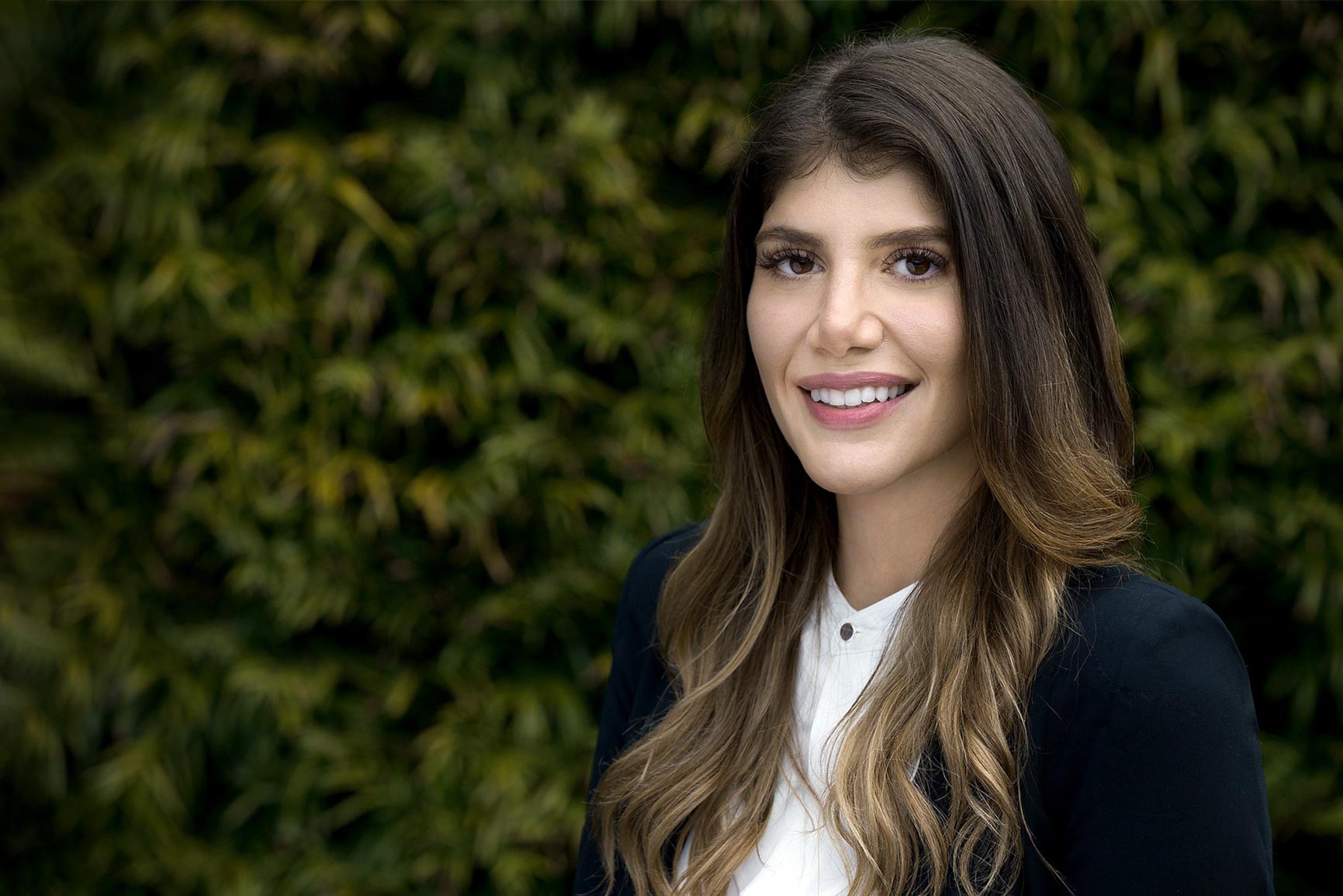 Katherine Robbins
Executive Assistant
Katherine has 13 years business experience in office administration, sales, marketing and customer service. She brings to ACF a wide range of skill sets in business development, travel and meeting coordination, managing contact databases, as well as, a broad knowledge of computer skills and social media.
Prior to joining ACF, Katherine served as an Administrative Assistant for Enerfin Resources and Remax.  She also held various sales positions for upscale retailers and managed a successful beauty and personal care business servicing high end clientele.
Katherine has lived in Los Angeles for 13 years. She enjoys hiking with her dog, seeing live music and playing tennis.

"ACF's certainly got talent. Their team, led by the ever-tenacious Thomas Dey, delivered on their promises and introduced the perfect partners to achieve our goals."
Ian Rosenblatt, OBE Director, Syco Entertainment
"Given the complexities and importance of the rights at stake in our transaction, we interviewed several investment bank candidates at length before retaining ACF to guide our process.  We could not have chosen better!  ACF personnel were dedicated, creative, practical, responsive and deeply knowledgeable about the intricacies of the sales process. Over the months involved, Thomas, Richard, Tatiana and the rest of the ACF staff met with and worked skillfully and credibly with scores of potential buyers and with our own employees leading ultimately to a high value and very fair outcome benefitting both our company and the buyer. They have our deep respect and gratitude for a job so well accomplished"
Marty Glick, COO, The Saul Zaentz Company
"It has been an incredible journey for Delbert and I to get to the stage where we can build out our adventure shows under our own Studio. We stand on the shoulders of many giants, the ACF team have been incredible guides through the process – at its heart this is about building the ultimate home of adventure programming worldwide."
Bear Grylls & Delbert Shoopman, The Natural Studios
"During the six month process which involved multiple interested Trade and Private Equity companies in London and LA, Richard was on hand to offer excellent advice, provide imaginative solutions to all parties on sticking points and always able to apply his experience, intelligence and good humor in a way that kept the process moving forward. Thanks, in no small measure, to Richard and ACF, Plimsoll now has a great partner for their next stage of the company's evolution."
Grant Mansfield, Founder & Chief Executive Officer, Plimsoll Productions
"ACF was a fantastic partner during this process. Deals of this nature tend to be complex and are an emotional rollercoaster.  It was critical to count on Richard's support and expertise along the way."
Camila Jimenez and Silvana Aguirre Co-Founders, The Immigrant
"I think ACF was able to do something groundbreaking with the eOne acquisition of Blackfin. We are a young company with dynamic growth potential and studio infrastructure was critical for the company's next phase of expansion especially in a rapidly changing content marketplace. When eOne offered the President of eOne US Non-scripted role, this was the ultimate package for me and I am honored to be a part of their family. The ACF team displays respect and thoughtfulness in their work, it was a pleasure to do business with them."
Geno McDermott, Founder and Chief Executive Officer, Blackfin
"Electus has greatly benefited from the advice and experience of ACF. They have an excellent understanding of the deal process and a clear idea of what matters to Electus' continued success. Their expertize has been invaluable to us and we would not hesitate to recommend them"
Chris Grant and Drew Buckley, Electus
"Myself and everyone at Whizz Kid Entertainment are thrilled to be joining the Entertainment One family. Credit and big thanks really must go to the ACF team who worked tirelessly to drive the deal through to completion with never a shred of doubt that it would be "all ok on the night!" Thank you from myself, and all the Whizz Kids."
Malcolm Gerrie, Chief Executive Officer, Whizz Kid Entertainment
"As a result of ACF's involvement, we have secured a mutually attractive deal with Keshet International that represents a great opportunity for both businesses going forward. We have found a partner with the same values, aspirations, and determination to succeed in an increasingly dynamic and competitive market."
Stuart Mullin, Joint Managing Director, Greenbird Media
"We've worked closely with ACF on this deal, their guidance and negotiating advice was invaluable. Stuart and I have developed Greenbird Media over the last five years and are very proud to have helped the production companies grow. ACF helped us reflect the extent of our collective worth and helped us navigate through the contract process."
Jamie Munro, Joint Managing Director, Greenbird Media
"It would be easy to assume that once the deal closes, ACF's work is done, but depending on the structure there could be any number of payment milestones, calculations and potential adjustments post deal. ACF has always been there, not only at these critical junctures but also if at any point we've ever wanted to check or understand something better. Their advice at these times has always been invaluable."
Magnus Temple, CEO, The Garden Productions
"We could not have found a more perfect partner in this endeavor than ACF and Thomas Dey. We thank ACF for a tremendous job and look forward to continuing to thrive in collaboration with our new partners at Lionsgate."
Pilgrim – Craig Piligian, Founder
"Since bringing ACF into the fold three years ago, the partnership has been a game changer and a success story that I'm very proud to have shared with Thomas Dey and the rest of the ACF team. Their expertise in the non scripted business is industry leading."
Leftfield Entertainment – Brent Montgomery, Chief Executive Officer
"ACF have provided an invaluable role in understanding the opportunity to grow Paddington in all his forms and in quantifying the future value that will be available to a buyer – they very much understand intellectual property businesses."
Paddington and Company – Karen Jankel, Managing Director
Nicholas Durbridge, Chairman, The Copyrights Group Limited
Stephen Durbridge, Director, The Agency
"There's a tee shirt I once read that said, "If I had Richard Gray's accent, I'd never stop talking." And through the rigors of selling your company, the sound of his kind voice gets you through. But beyond Richard's melodious Scottish accent, it's his intelligence, fueled by instinct and ACF's experience that I found vital to our successful outcome. Available at all hours."
Litton Entertainment – Dave Morgan, Chief Executive Officer
"The whole team at ACF have been incredible throughout the process of the sale. No one should underestimate the sheer amount of knowledge and expertise required to undertake a sale and Thomas Dey walked us through with patience and understanding as well as a great sense of humour!"
Left Bank Pictures – Andy Harries, Chief Executive Officer and Marigo Kehoe, Managing Director
"All of us at Neal Street are thrilled to be joining forces with All3Media, a company whose philosophy and style feels totally in tune with our own. The team at ACF have guided and supported us through the process of finding the right partner with incredible dedication and attention to detail."
Neal Street Productions – Sam Mendes, Caro Newling, Pippa Harris, Co-founders
Nicolas Brown, Director
"Working with ACF I have always found their sound advice and guidance invaluable. They have worked tirelessly to make the sale process smooth, transparent and professional."
New Pictures – Charlie Pattinson, Chief Executive Officer
"A wedding day, the birth of a baby and the sale of one's company are often equal parts electricity, anticipation and terror. I only wish ACF could have been there to guide me through the first two."
Orion – Chris Dorsey, President and Chief Executive Officer
"ACF managed the whole process from start to finish and had their fingers on the pulse every step of the way. ACF are the best in the business. We couldn't have done it without them."
Richard McKerrow Co-Founder, Chief Executive Officer
and Chief Creative, Love Productions
"ACF is unequivocally the gold standard for strategic investments within the entertainment industry. ACF's deep relationships, proven strategic systems, and experienced team, was invaluable in helping us navigate the complex process while safeguarding our interest, which ultimately resulted in us finding the perfect strategic partner – this is just the beginning of our relationship with ACF."
Stephen Land, Founder and Chief Executive Officer Jupiter Entertainment
"We found a perfect partner in ACF. We have never felt better about the future growth of Renegade and we are forever grateful to the entire ACF team for their full commitment and tireless work ethic in setting up Renegade for the next exciting chapter in the success of our business."
David Garfinkle and Jay Renfroe Co-President and Chief Executive Officer Renegade 83
"ACF have represented Mammoth from the beginning and have always understood the priorities of the shareholders. Their experience of the complexities of structuring and negotiating these types of deals allowed them to fully safeguard the objectives of all shareholders throughout the process. ACF's knowledge of the scripted business is unparalleled and has made the process enjoyable and easy."
Michele Buck, Managing Director Mammoth Screen
"Thanks to ACF for their unique insight. Without their tremendous help, we wouldn't have been able to orchestrate this wonderful marriage between these two companies, because of their brilliant efforts, we look forward to a lifelong adventure and successful ride with ITV."
Leslie Greif, Chief Executive Officer
Thinkfactory Media
"When it comes to winning investment, the team at ACF have a wealth of insight and experience. We had a number of interested parties and in a complex environment, ACF's stewardship and counsel was most helpful. We are incredibly excited about our new partnership with Channel 4 and look forward to using this investment to boost our growth."
Sam Barcroft, Chief Executive Officer Barcroft Media
"We chose ACF as our advisers, as they are specialists in the media and television market and they have done this sort of thing many, many times over. It was a great pleasure working with the team, we genuinely couldn't have done it alone. In the BBC, we've found a partner who understands us, our culture and our business and we're thrilled to have joined forces with such a like-minded organisation. I look forward to a bright and prosperous future together."
Duncan Irvine, Chief Executive Officer and
Kee-Leen Irvine, Managing Director
Rapid Blue
"Thomas Dey handled one of the most important moments in my life with perfect intuition, a real understanding of my aspirations and fears, a wealth of experience and professionalism, constant care and attention to detail, utter professionalism and a smile and healthy attitude every time we met. He has also remained a good friend. I would wholeheartedly recommend him to anyone contemplating a sale of a creative business."
Nick Curwin, The Garden Productions Ltd formerly joint Chief Executive Officer of Dragonfly Film and Television Productions
"We are delighted with our new banking facilities. These have met all the objectives we aimed for at the outset of the process and will help support Tarsus in achieving our strategic goals. We look forward to working with our new bank group over the next few years."
Dan O'Brien, Group Finance Director
Tarsus Group Plc