ACF Investment Bank advises academy award winning production company Two One Five Entertainment on its investment from The North Road Company
ACF Investment Bank is pleased to announce that it has advised Two One Five Entertainment on its investment from The North Road Company.
---
"Since this was our first time working with an investment bank and raising capital for any of our businesses, I wasn't sure what to expect. ACF has a great reputation and came highly recommended from several people that I hold in high regard. Overall, the experience working with Richard, Milos and Thomas was pure joy.  They were the perfect partner for us, as they educated us as we were working through the process, they challenged us to think bigger about the scope and scale of our business, and they aggressively represented our business in the marketplace bringing multiple opportunities to us in a very challenging economic time.  The partnership and guidance they provided was essential and they were extremely easy to work with.  I only hope this is the first of many deals that we are able to execute together."
Shawn Gee
Two One Five Entertainment
Two One Five Entertainment
---
Two One Five Entertainment was founded by Academy® Award winner Ahmir "Questlove" Thompson and Tarik "Black Thought" Trotter. The company has produced for media partners such as Amazon, Disney, Netflix, AMC, BET, CNN, Showtime, YouTube, and Twitch.
Their work includes a wide breadth of projects ranging from feature films and television specials to documentaries, animated series, podcasts, and digital programming. Two One Five executive produced the critically acclaimed and award-winning historical documentary Descendant, which was acquired by President Barack Obama and Michelle Obama's production company Higher Ground.
Two One Five executive produced Sam Pollard's The League, a documentary on the journey of Negro league baseball, which has been nominated for three Critics Choice Awards, and Juneteenth: A Global Celebration for Freedom, a music variety show which aired on CNN to highlight African American advocates, trailblazers and creators. Most recently, the company has produced Rise Up, Sing Out, a collection of animated musical shorts for Disney Junior (which earned a NAACP Image Awards nomination for "Outstanding Short Form Series"), and they are currently in production on an A&E series on James Brown (alongside Mick Jagger).
Recent projects include SUMMER OF SOUL (….OR, WHEN THE REVOLUTION COULD NOT BE TELEVISED), directed by Questlove, which won both the Academy Award and BAFTA Award for Best Documentary for its story of the legendary 1969 Harlem Cultural Festival.
Since 2009, Questlove and Black Thought's The Roots has also been the house band for NBC's The Tonight Show Starring Jimmy Fallon.
---
The Founders
---
The founders are acclaimed performance artists in multiple creative disciplines. 
In addition to creating Two One Five Entertainment, Ahmir Thompson, and Tarik Trotter also founded The Roots – a band that has been among the most progressive acts in contemporary music. The group went platinum and gold with successive studio releases and won numerous Grammy Awards. The Roots are also the late-night beloved house band of The Tonight Show with television host, Jimmy Fallon.
Ahmir Thompson's directorial debut, Summer of Soul, was honored Best Documentary Feature Film awardat the 2022 Academy Awards, Best Documentary at the BAFTA's and Independent Spirit Awards, amongst others. Ahmir is also a drummer, DJ, producer, director, culinary entrepreneur, New York Times best-selling author, and member of The Roots.
Tarik Trotter is a co-founder of The Roots, and critically acclaimed solo artist, actor, writer, producer, and creator. He has won three GRAMMY® Awards and three NAACP Image Awards. He has collaborated with Eminem, John Legend, J Dilla, Big Pun, Linkin Park, Logic, and Fall Out Boy.
Tarik also launched musical, Black No More, off-Broadway in February 2023 and co-produced the multiplatinum GRAMMY® Award-winning Original Broadway Cast Recording of Hamilton. His presence has seamlessly translated into film and television roles such as HBO's The Deuce. He also appeared in the feature direction debut of Lin-Manuel Miranda, and Tick, Tick…Boom!, which received two nominations at the 2022 Golden Globe® Awards.
Shawn Gee was an artist manager and Founding Partner at Maverick, he has not only sustained, but expanded the legacies of GRAMMY® Award-winning chart-topping long time clients such as The Roots and Jill Scott. As President of Live Nation Urban, he has redefined the live space for hip hop, R&B, and soul artists with essential festival brands and experiences such as Broccoli City Festival, The Roots Picnic, Summer Block Party Series, and more. Recognized as a leader, he has appeared on the Billboard "Power 100" and "R&B/Hip-Hop Power Players" list multiple times, graced Rolling Stone's "Future 25" and landed on Pollstar's "Impact 50," among others.
---
The Roots
---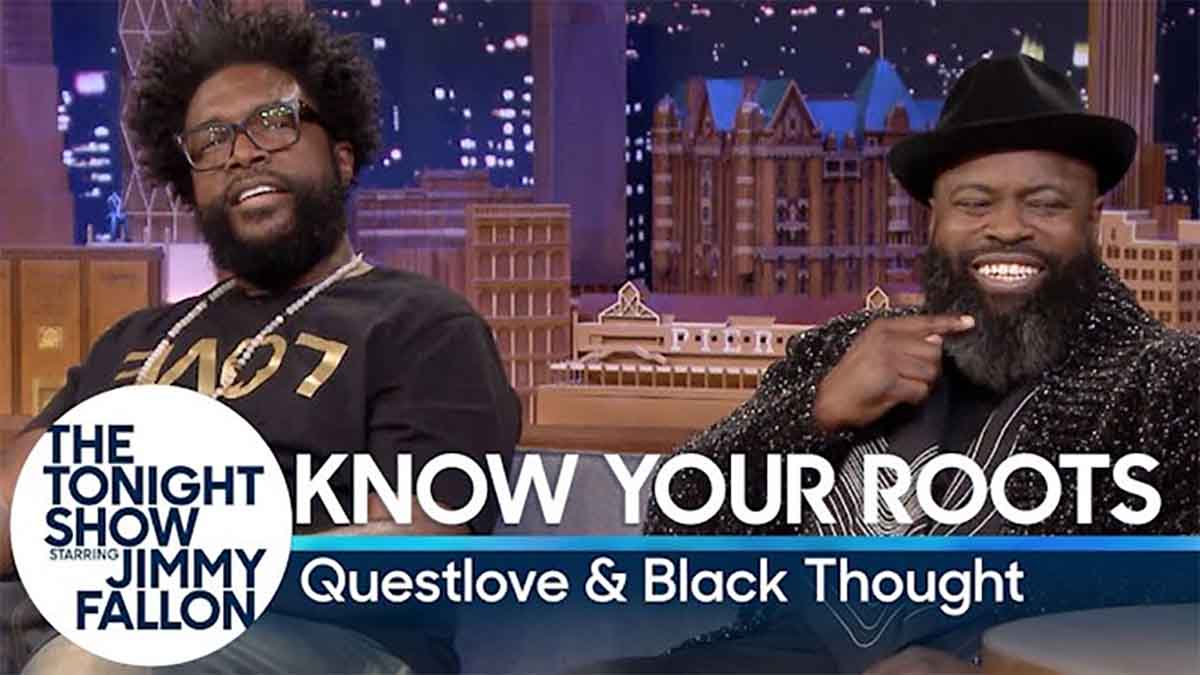 Award Winning Productions
---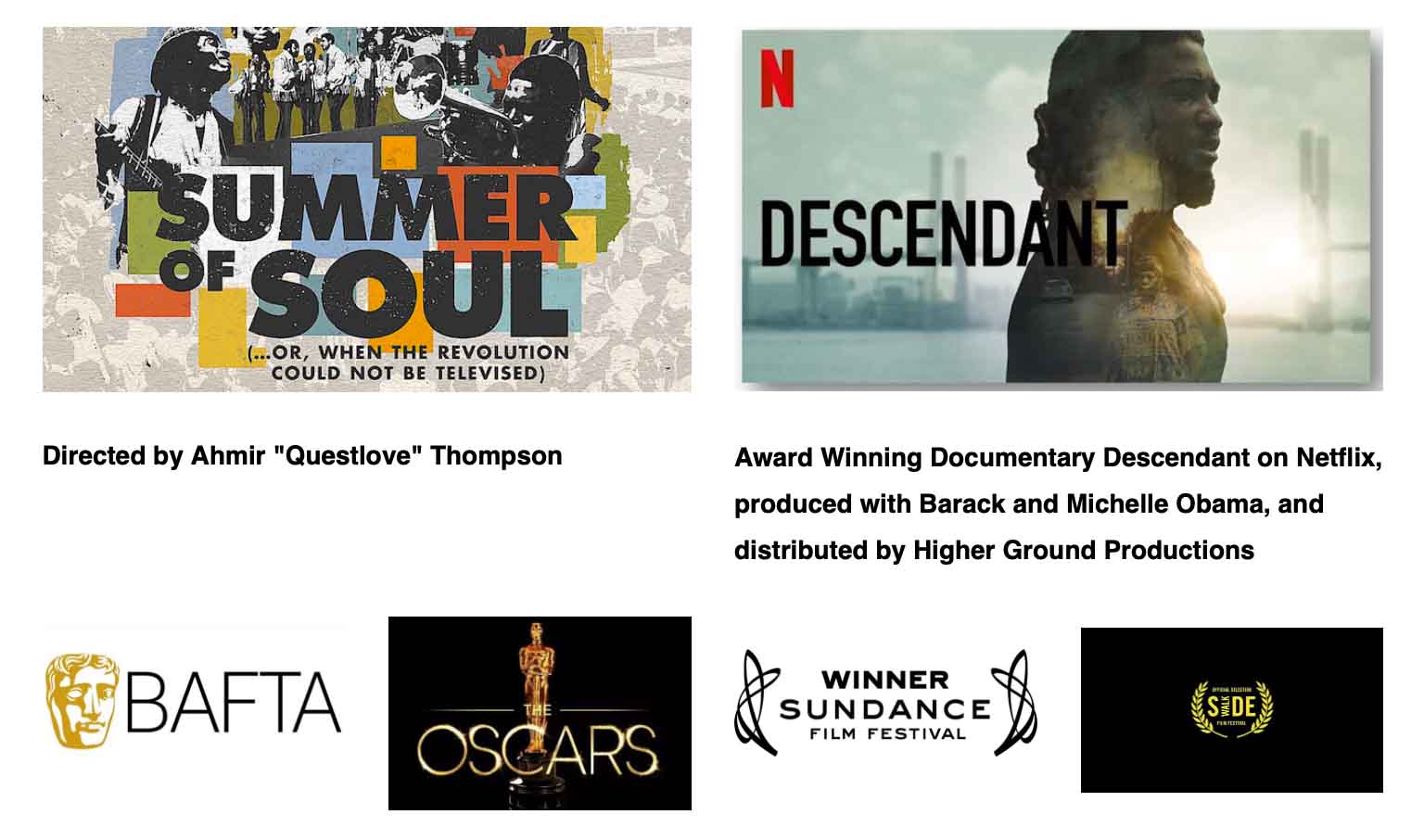 ---
Other Notable Productions
---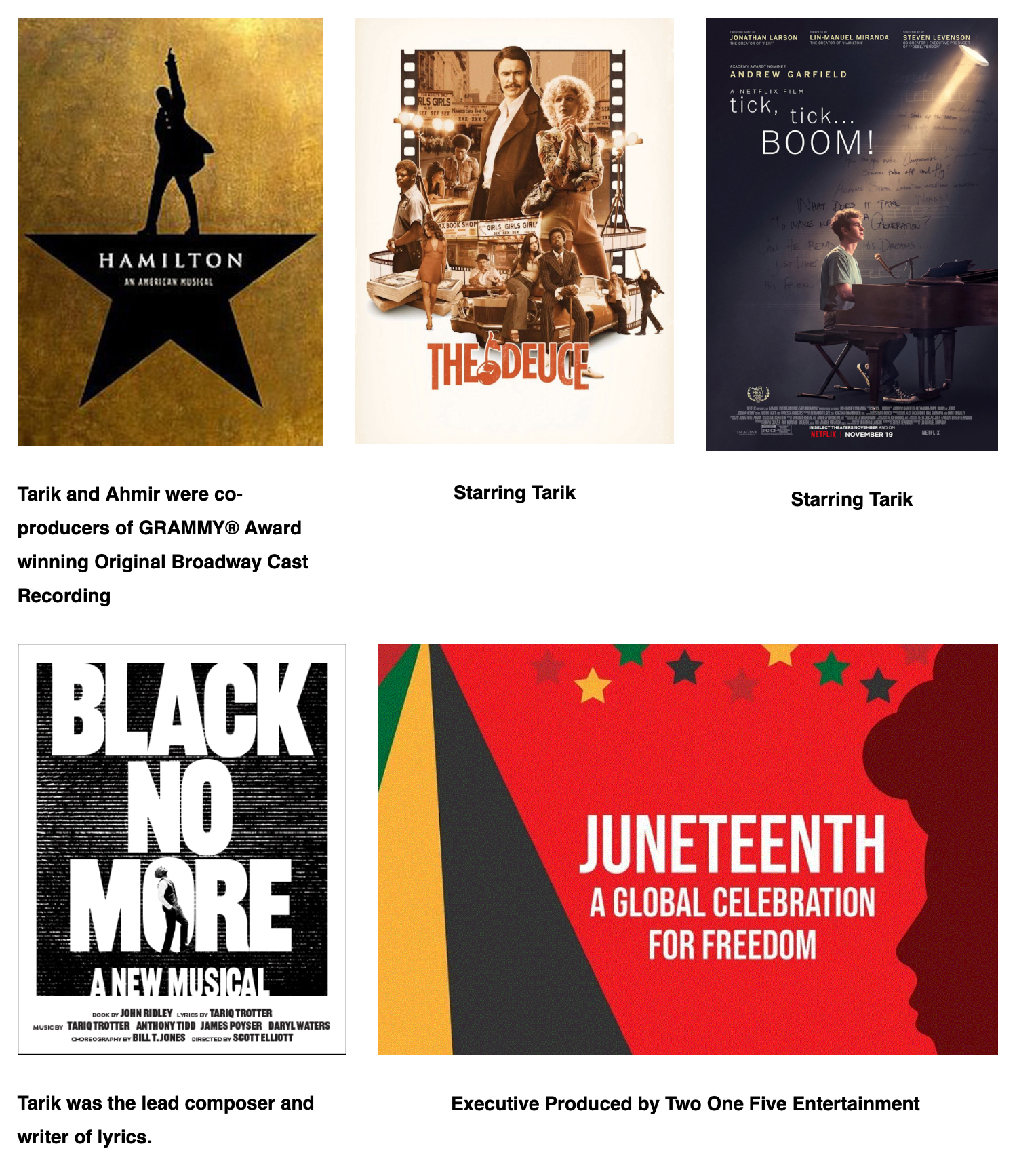 The North Road Company
---
Founded in 2022 by Peter Chernin, The North Road Company is a global, multi-genre studio that produces scripted, documentary, and non-scripted film and TV content across the United States and international markets. North Road comprises market-leading production entities including Chernin Entertainment, the scripted TV and film business formed in 2010; Red Arrow Studios' U.S. assets (Kinetic Content, Left/Right, Half Yard, and 44 Blue Productions); Words + Pictures, the premium non-fiction business; and an international business devoted to strategic acquisitions and localized programming. North Road is one of the largest suppliers of TV and film content, with over 85 active productions from Chernin Entertainment, Words + Pictures, and Red Arrow's U.S. portfolios.
ACF Investment Bank
---
ACF is a global investment bank specializing in selling, buying, fundraising, securitization, and pre/post deal services for businesses, intellectual property holders and brands in the Media and Entertainment sector.
After three decades of transacting market leading deals, ACF has grown to be the pre-eminent Mergers and Acquisitions advisor in the Media and Entertainment sector, having completed over 100 Media and Entertainment deals with a total deal value of over $6 billion.
Recent deals include Shamrock Capital's acquisition of Boardwalk Pictures, the sale of Critical Content to SK Global, the sale of 72 Films to Fremantle, the securitization of Syco Entertainment's Got Talent Franchise, conclusion of the sale of Paddington Intellectual Property to StudioCanal, and the iconic sale of The Lord of the Rings Intellectual Property to Embracer Group.
If you are an Entrepreneur, Intellectual Property Owner, Conglomerate, or Shareholder looking to realize your assets or raise investment to grow your business, we can help you evaluate your strategic objectives, assess potential investors or acquirers, advise on transactional terms, and potential financing structures, whilst guiding you and your management teams through a clear process.
If you are a Private Equity Firm, Financial Investor, Conglomerate, or Shareholder, and are thinking of entering the content space through acquisition, or selling your content assets, we have the experience and relationships to help you identify the right target and bring you the deal that achieves your strategic objective.
To arrange a meeting with our Senior Management Team, please contact Laura.Cutter@acfib.com or call + 1 424 332 0450.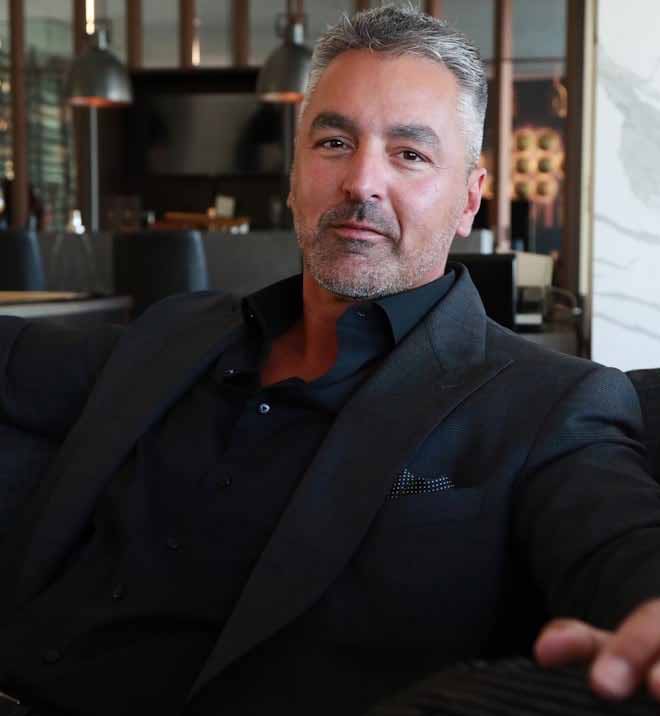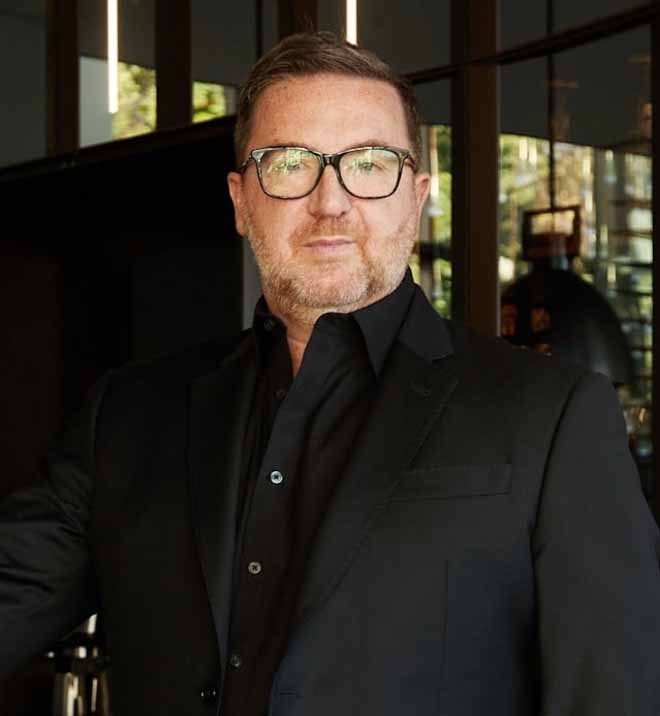 "It has been a pleasure to work with Ahmir, Tarik, and Shawn. They have kicked off Two One Five with a fantastic hit with the Oscar winning Summer of Soul and this partnership with The North Road Company will support them in their continued success on screen."
Richard Gray
Managing Director
ACF Investment Bank